What it provides
The Pricecast SME pricing application is a tried and tested industry tool which allows the pricing of any SME electricity or gas supply.
The system allows for the simple lookup of any MPAN or post code and can then compare prices for any supplier across the UK.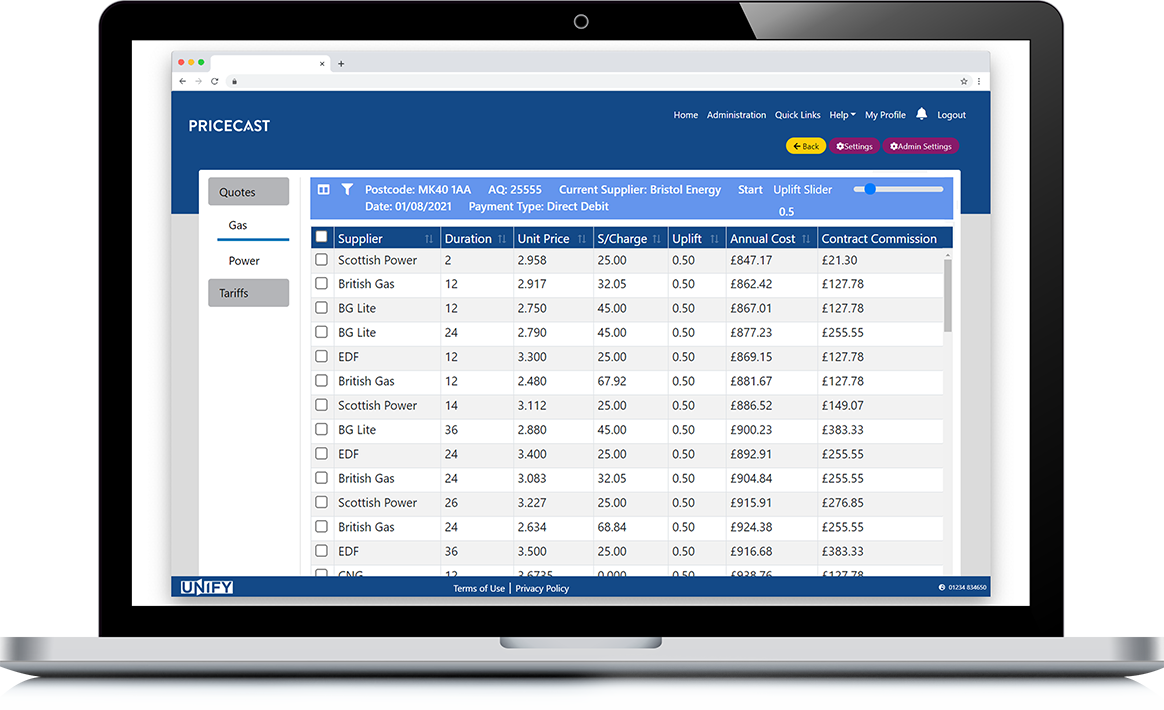 What are the benefits?

Easy Requotes
Any historic quote can be selected and then re-quoted at current offered rates

Flexible Commission Adjustment
Commission can be set and then adjusted in a comparison table

Branded offer comparisons
Production of branded offer comparisons with recommended offer highlighted

Permission based
Comprehensive permissions for Team & Sub-broker management as well as management information and reporting

Price book SLA
SLA provided on adding new price books guaranteeing availability of new price books

CRM Integration
Can integrate with your own CRM, ensuring a streamlined workflow between customer data and quotations

Discover the benefits of PriceCast today
Our experts are happy to provide a free demonstration of Pricecast to highlight the benefits it could bring to your business.
Arrange a demo