What it provides
The Carbon Intensity Report provides real time UK Generation Mix Carbon Intensity information, updated every half hour. This report is provided complementary with all versions of Unify.
The graphs and tables can be drilled into further to show regional carbon intensity generation mix data.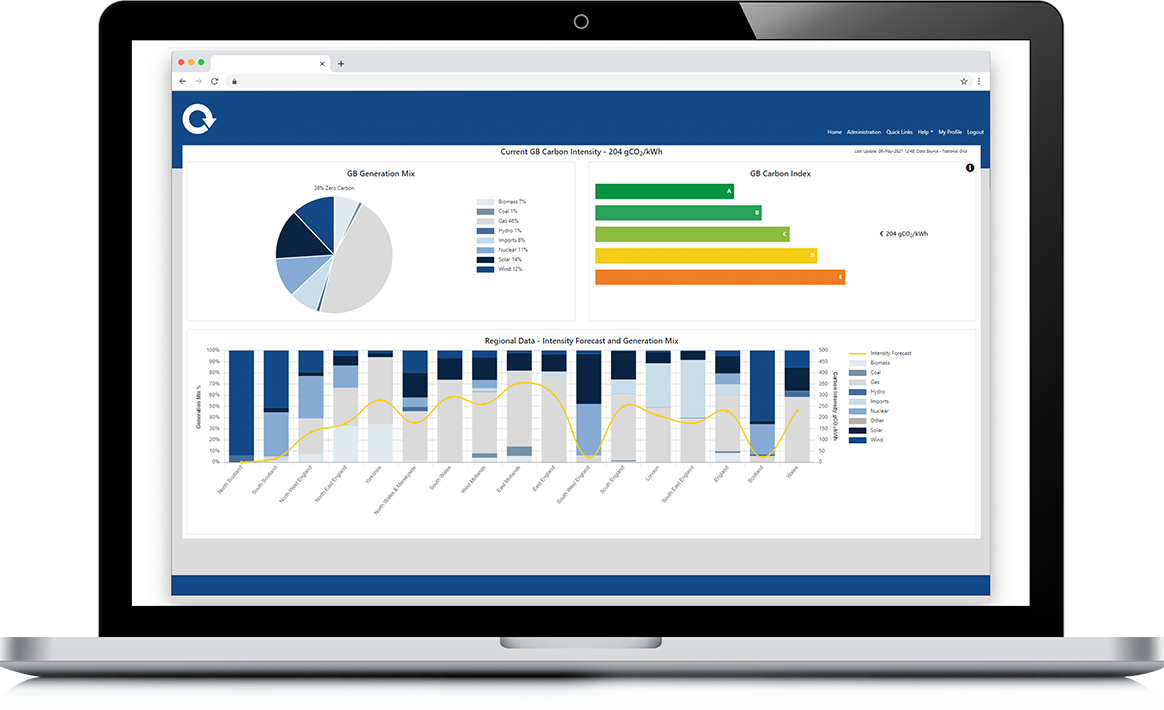 What are the benefits?

Increased Client Engagement
This comprehensive report drives client engagement on all things carbon related, from the de-carbonisation of UK power generation to the GB carbon index and the regional make-up of this data

Net Zero Context
All of those "Net-Zero" conversations can now have some proper basis for discussion; watch the GB generation mix push up to over 70% zero carbon on a hot sunny windy day!

5 Day Forecast
There is also a carbon intensity forecast for the next 5 days which includes useful temperature data with low, normal and high reference trends based on historic data

Discover the benefits of Carbon Intensity Report today
Our experts are happy to provide a free demonstration of the Carbon Intensity report to highlight the benefits it could bring to your business.
Arrange a demo