Document Store
A cloud-based library of documents and other items that can be shared within your organisation and with your clients.
Watch a free demo

What it provides
Unify's document store provides cloud-based document or file sharing from within a common application, with a single sign on and easy to navigate interface.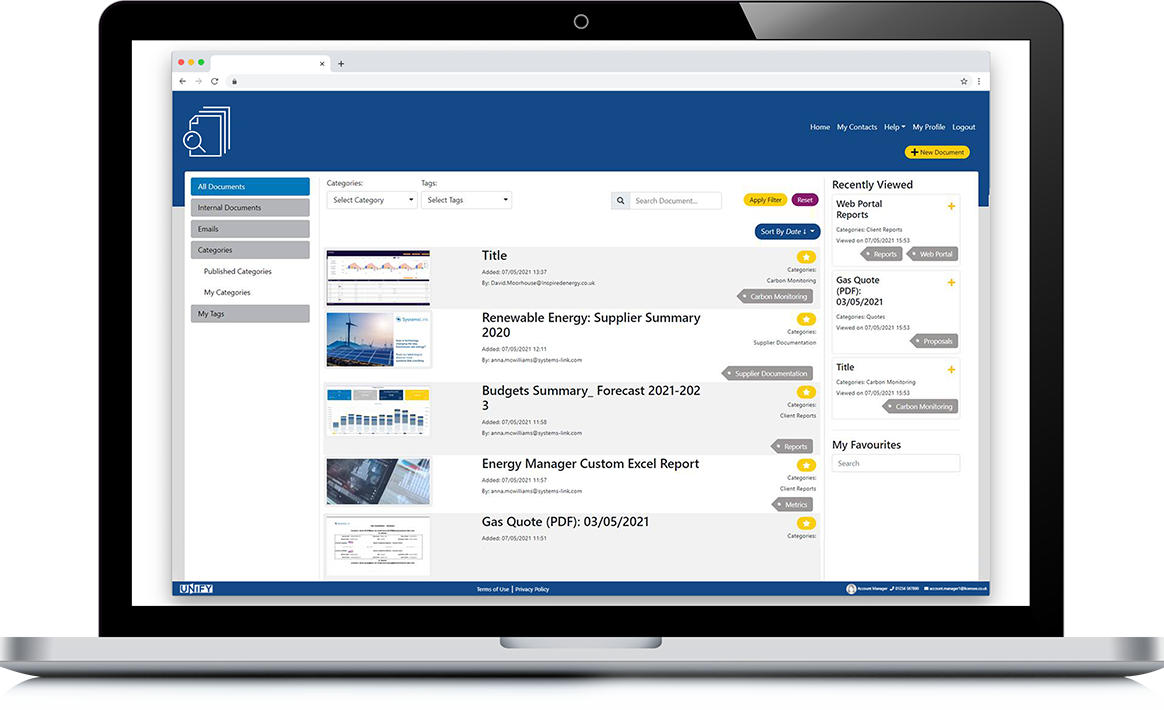 What are the benefits?

Client document sharing
Allows sharing of documents with your clients for common elements such as compliance forms or templated information

Documents and Reports pushed to clients
Reports or other outputs can be 'pushed' directly to clients without having to rely on emails as a storage medium

Central store for agreements
Allows client agreements, supply contracts or other documents to be stored in a central location, accessible by anyone with authorisation

Internal document sharing
Documents can be shared internally without needing your own cloud infrastructure

Document Categories and tags
Documents can be stored in categories along with tags that allow for quick reference and searching

Audit Trail
A full audit trail is provided detailing when documents were uploaded, amended or deleted

Discover the benefits of Document Store today
Our experts are happy to provide a free demonstration of Document Store to highlight the benefits it could bring to your business.
Arrange a demo