Welcome to the World of Unify
A hub for all of your energy management, procurement and accounting needs.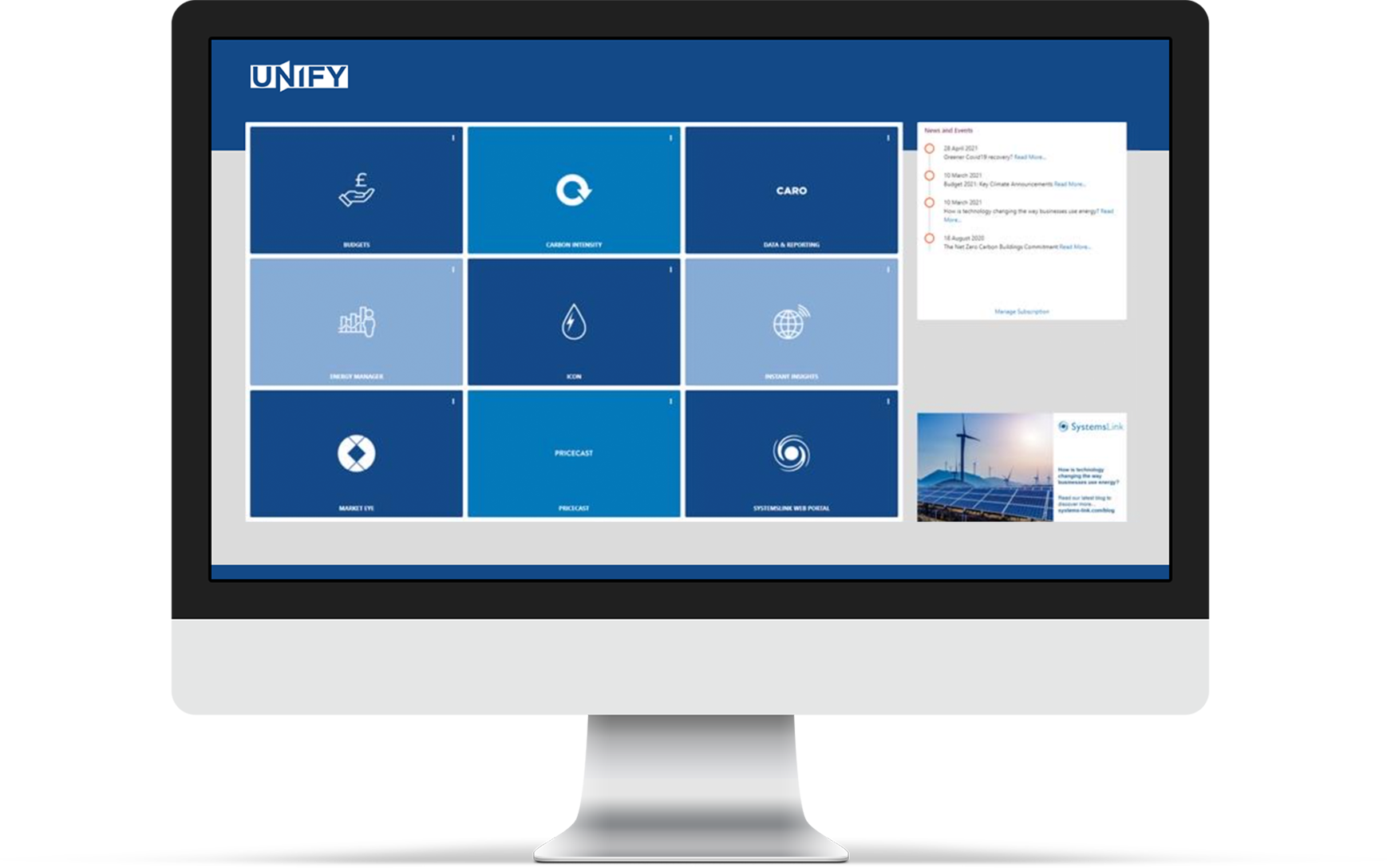 Unify brings together solutions for a wide variety of day-to-day challenges within the energy sector, for both end users as well as energy brokers and their clients.
Unify provides an app store for energy services, offering an ever-expandable set of tools to help equip users for the continually changing energy world.
Fully customisable for your organisation's needs, services can be tailored to your specific requirements and business functions, while maintaining the option to add other tools as required.
Support is provided as standard for all levels of Unify service, to ensure you get the best from the platform.
Apps currently available:
The app tiles below allow you to enhance your service offering to your end users.
The applications are all provided via a single sign on, meaning no long list of URLs or passwords to remember.
Unify also allows direct single sign on to your current Energy Manager application and web portal.
Furthermore, Unify can also house 3rd party applications and other web-based software, allowing all of your important software to be accessed from a single location, using a single sign on.